3 Easy Steps to Start Using Power BI Desktop
Have you ever had to quickly organize data in Excel and make it presentation-ready? Do you need a way to transform your standard graphics into something more impactful? Look no further. Below, in 3 easy steps, I will show you how to use Power BI Desktop, a tool designed to generate eye-catching and easy-to-read visualizations that will save you time, thereby increasing your productivity. Anyone that understands the basics of Excel, can do this!  
Step 1: Install Power BI Desktop
Go here to install Power BI. https://powerbi.microsoft.com/en-us/desktop/ After this is done, open up the excel spreadsheet you want to turn into a visual and go to "Get Data" on your menu bar. Power BI Desktop can handle small and large sets of data, so don't worry if your spreadsheet has thousands of columns and rows.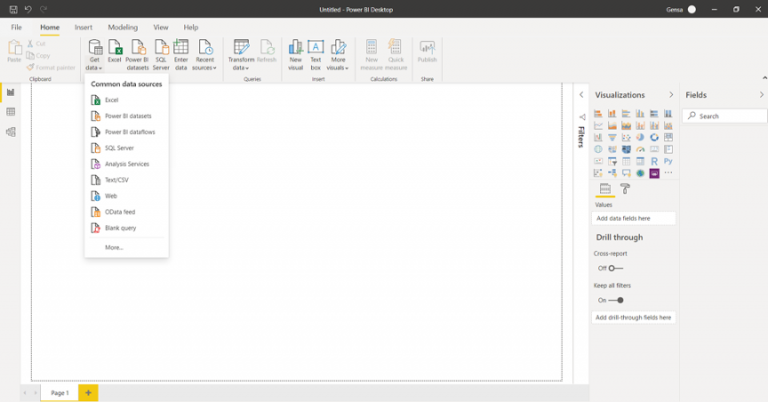 When you select it, the file explorer will appear, then open your desired spreadsheet. On the right side you will have a preview of your information.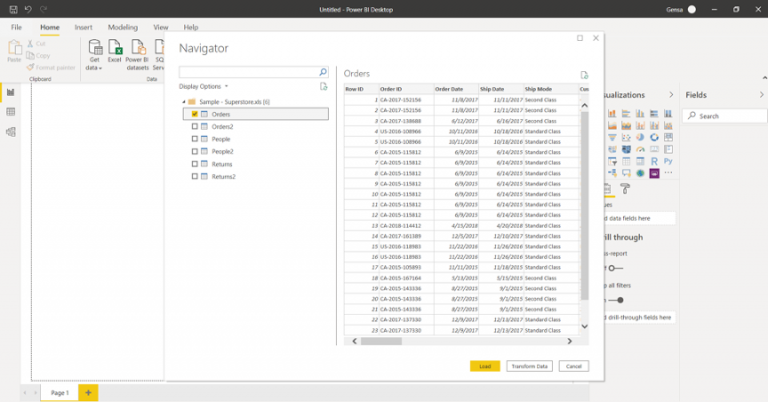 Step 2: Loading the Visualizations
If your information is in a clean structure (as in the example), you can directly load it and start making visualizations. If your report is more complex, where it is not row and column-based, in that you may have additional headers, data separated with spacing, or multiple data groups in one file, and you cannot manipulate your data from columns and row headers, then you must first prepare your data.  To do this, you will need to select the transform data option. This will open the query editor tool, which is part of Power BI that will help you model information your complex structures.
For more information from the query editor visit : https://docs.microsoft.com/en-us/power-query/power-query-quickstart-using-power-bi.
Once you have uploaded your information, each of the column names will appear on the right side as fields. This tool analyzes the report that you loaded and automatically assigns a data type. The columns in integer format are called metrics and the columns that have a string of characters are called attributes.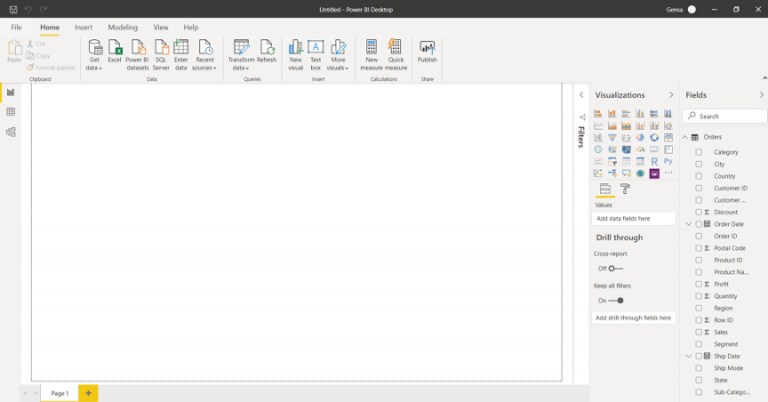 Step 3: Create a Visualization
To create a visualization, select the attributes and the metrics, and the tool will automatically select the best visualization to demonstrate your data. The selected visuals are denoted by a yellow square with a check. You can easily change the visualizations by clicking on the various graph types.